Your building project is unique. Your first conversation should be with Krafted Homes. We've been providing creative building solutions to Southern Colorado's Pikes Peak region, and beyond, since 1987. We know what produces a great house, and more importantly, a great home. Our processes to accomplish your construction project will provide you a 'Remarkably Uncommon' experience.
It's Your Dream Home, But You're Wide Awake.
Krafted Homes provides quality workmanship in a friendly and service-oriented atmosphere.  It's our goal to reduce the stress and adverse impacts of the typical construction project – for you and for your neighbors  We develop positive client relationships that last a lifetime.
As your General Contractor, you can trust Krafted Homes (KHI) to provide quality craftsmanship inside and out with the handcrafted details that transform a house into a home.  If you are looking for a construction company to provide unique custom features that resonate with your desires to meet the functional needs of your family, KHI would love to partner with you.  As one of Southern Colorado's premier custom home builders with over thirty years locally in the building business, we can successfully execute your project from start to finish.
Krafted Homes focuses on residential remodeling, renovations, additions, new home construction, outdoor living enhancements, and light commercial projects.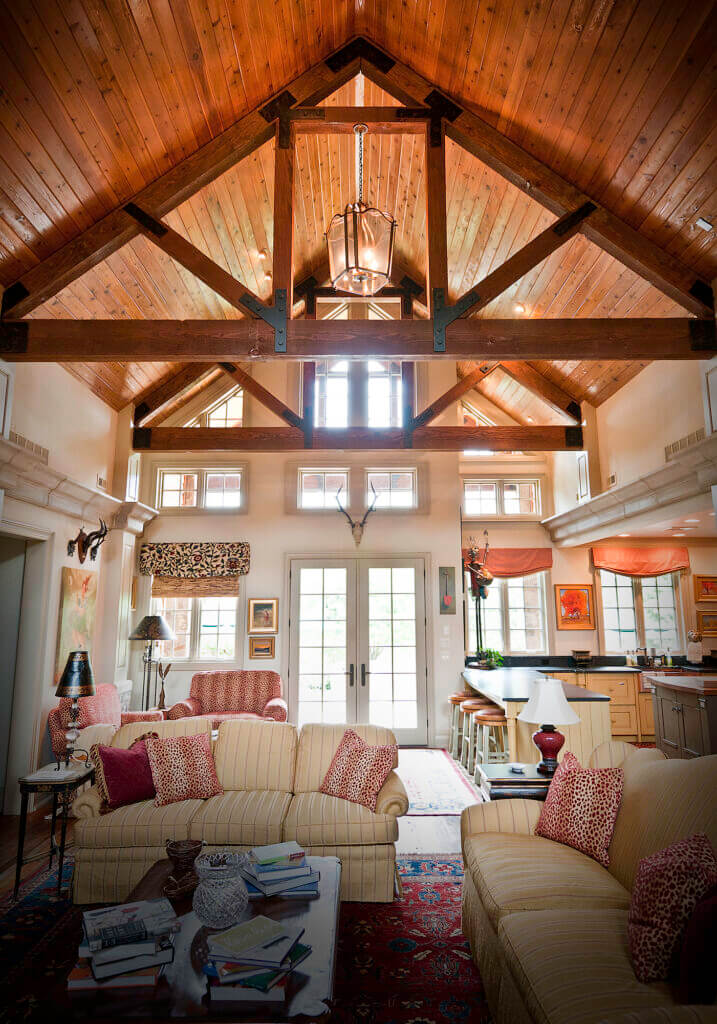 We'll walk you through every step of the process.  Updating your home is a great way to protect the value of your investment and you'll appreciate living in it too!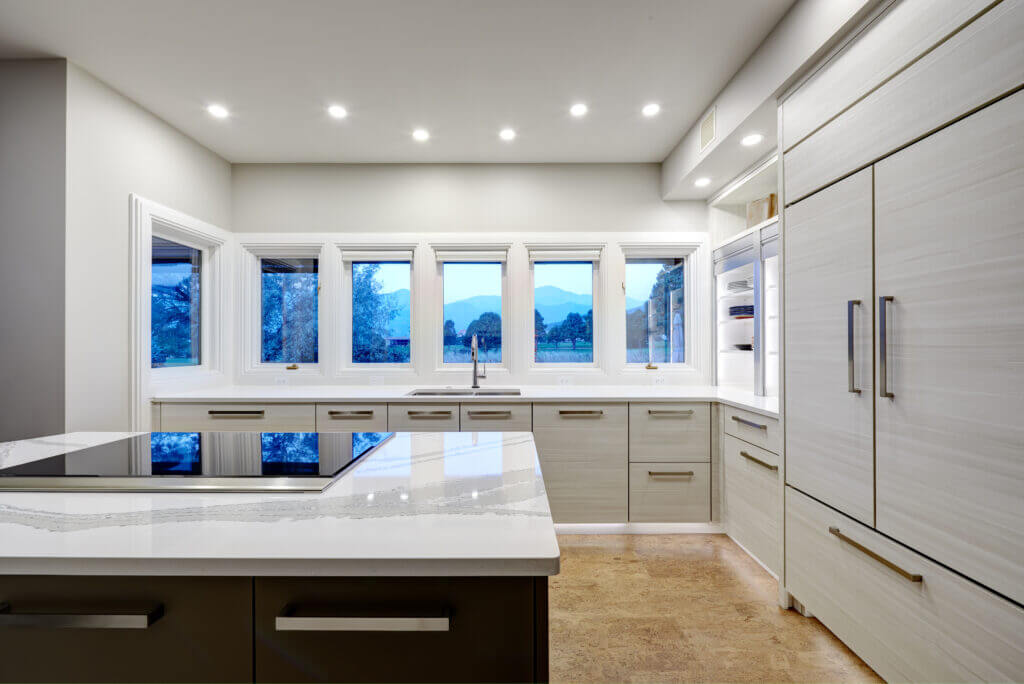 "If you are in search of an outstanding custom homebuilder, I strongly recommend Paul Hockersmith of Krafted Homes. He is, perhaps, the finest builder of custom homes I have ever run across. You will not be disappointed."
John Morgan
"Thank you for the beautiful book and the beautiful home. It turned out much better than we could have ever imagined. We're very thankful we picked you to build our home."
Johnny & Maria
"I can't praise the work done on my deck enough. I am so pleased with how it turned out and I'm eager to show it off!! Even in my wildest imagination I couldn't have pictured it being quite this spectacular. It is a work of art!! Thank all of you so much."
Mary
"I wanted to say THANK YOU! I truly appreciated the opportunity to work with Krafted Homes and to work with such wonderful people. I have worked for some of the top companies in the world and feel Krafted Homes' integrity, honesty, work ethic, and attention to quality are second to none. Thank you for the compassion to my situation. Bless you and you have my significant appreciation."
KHI customer
(name not identified)
"We are so delighted with our home—and it is beginning to feel like home. We appreciate all your hard work and support."
Susan
"With our deep appreciation for their terrific work in the completion of our beautiful new patio."
Julia & Matt
"Our heartfelt thanks for the beautiful work you did on the basement and for the professional care and honesty you showed during each phase of the project. Our best to you all."
The Evitt Family
"Thank you for the super job you did on our kitchen. We are very happy with the result. You made the whole process a pleasure. We appreciate your competence & responsiveness, plus you all are just fine people. Thanks so much!"
Bill & Susan
"I wanted to send you a note to thank you in so many ways – however, the most important is the way you made our new kitchen remodel such a pleasure! How much I admire your talents and how you truly care about what I wanted; we are so proud of our new kitchen. Your family is wonderful, and I am proud to have been able to get to know them."
Paul & Wendy
"I can't believe you put together my home repair in the time that you did. Not only that, the job was superb. Another thing, the way you do business, you build and repair more than houses. You restored my faith and confidence; working with you has been a healing experience."
Skip
"As always, your work is top notch and we LOVE the new sink and faucet. Thank you!"
Barb & Dave
"Thank you for the 1st wonderful experience I've had with a contractor in 10-20 years!"
Deborah
"I just want to take a few minutes to express my appreciation for your hard work in making this project such a success. Your ability, professionalism, and sense of humor have made the process of turning our dreams into reality a true blessing."
Bob and Ellen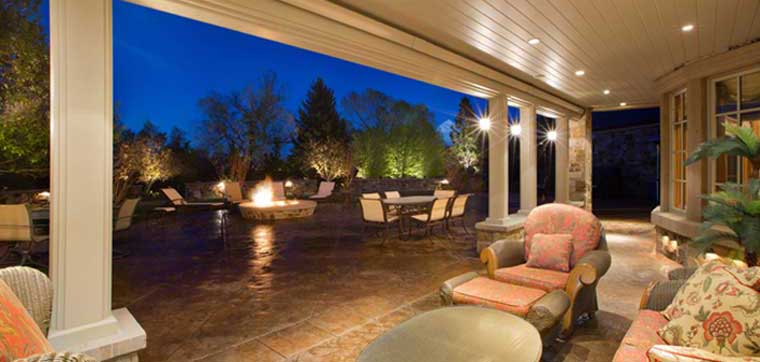 Don't ignore the potential outside your home!
Stucco, stone, steel, wood, fiber-cement, and concrete details can all enhance the exterior of your home.   New or redesigned decks, patios, porches, and other projects can create the outdoor living spaces you desire.  From accent features to a complete refacing, we can create the look you've been dreaming of for your home.
Your satisfaction is our goal!
It is our pleasure to see you comfortable in new living spaces you can be proud of.  From start to finish our team of professionals will work closely with you to ensure that you are satisfied with every aspect of your building project.  We work hard to make the entire process as easy as possible for you, your family, and your neighbors too!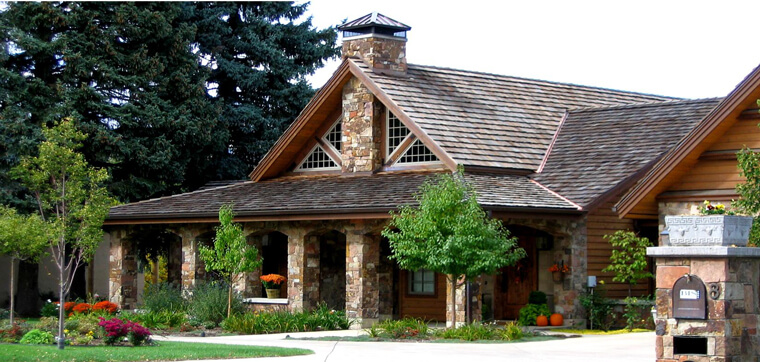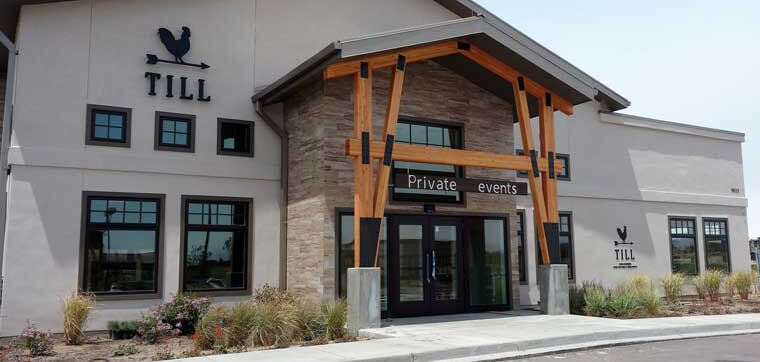 You can trust us with your commercial projects!
Krafted Homes holds a Commercial Building Contractor A-1 License with the Pikes Peak Regional Building Department which allows us to work on any type and occupancy of project in El Paso County.  We specialize in high-tech, detailed, and specialty commercial contracting work in support of end-user clients as well as other contractors.  From start to finish, we'll make our building processes complete and as smooth as possible.